Proof NeNe Leakes Is " Very Rich, B-tch" (Red Bottoms, TV Deals, And More)
Photo: Getty Images
You may have noticed a new attitude from NeNe Leakes lately. She has had major success from Bravo's "Real HouseWives of Atlanta" and this stardom has landed her roles on Fox's "Glee" and NBC's "The New Normal." This means she is coming into a lot more money. Cha-ching! Don't expect Miss NeNe to be bashful about the size of her bank account. She is best known for her infamous line "I'm very Rich B-tch." But is she really the richest of all the housewives? Her alleged net worth is over $4.5 million and we've got the proof!
Click through our evidence to see some light-hearted proof that NeNe is "Rich B-tch".
Photo: Real Housewives of Atlanta Reunion
In 2009, NeNe said she made $100,00 per episode of The Real Housewives of Atlanta. She may be getting paid even more now.
NeNe was shopping around for a 9 million dollar mansion in Miami.
Photo: The Anderson Cooper Show
She pops champagne on day time talks shows.
Photo: Getty Images/Real Housewives of ATL
She appeared on Donald Trump's "Celebrity Apprentice"  and told Sheree she got that Donald check.
Photo: Twitter
She has her name on an actor's chair which is probably from one of her acting gigs (Fox's  "Glee" and NBC's "The New Normal").
Photo: Twitter
She has shopping dates with girlfriend Vivica A. Fox for red bottoms at the Christian Louboutin store.
Photo: Twitter
She created custom  "I'm Very Rich B-tch" T-Shirts so that you can show the world how rich you are or act like you are.
She bathes in diamonds.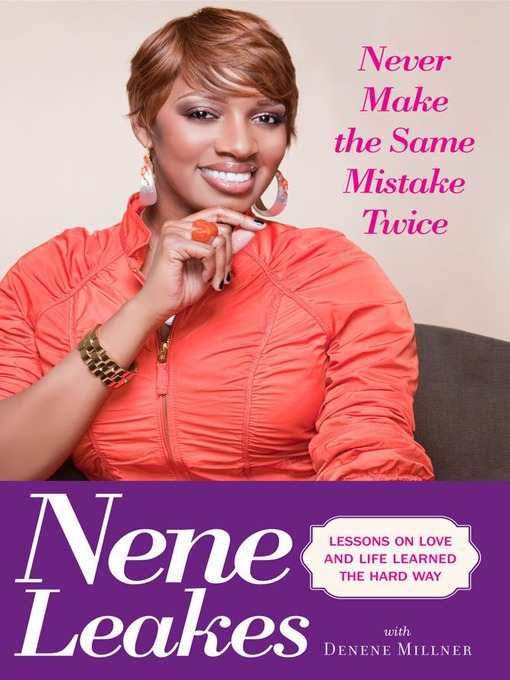 She wrote a book on her life.