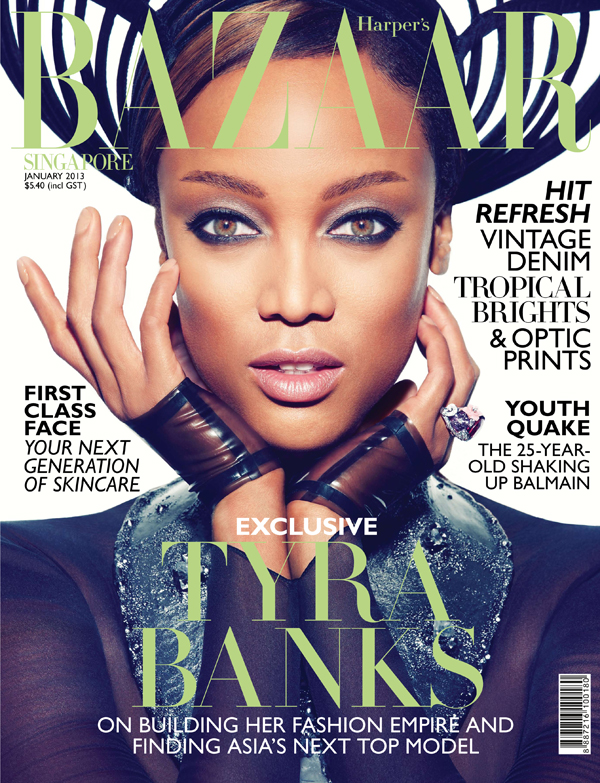 Who says Tyra Banks has lost her fierce fire? The Harper's Bazaar Singapore cover girl proves the doubters wrong. She gives us lots of fierce model face in the January 2013 spread wearing designers we love, including Giorgio Armani, Chanel and Donna Karan. Tyra shows off her veteran modeling skills in avante-garde and geometrically shaped pieces.
In the issue, she speaks about wanting to become a mother. We would love to see a mini Tyra soon!
"I want to have kids and I think it needs to happen very soon. I feel like I was born to be the experiment of the definition of beauty and to be a mother. It's something I have do. I won't be happy if I'm not a mother."
Many women of color we adore have covered Harper's Bazaar in the past, including Beyoncé, Janet Jackson, Halle Berry and Jennifer Lopez.
Click through to see the beautiful women of color who have graced the cover of Harper's Bazaar.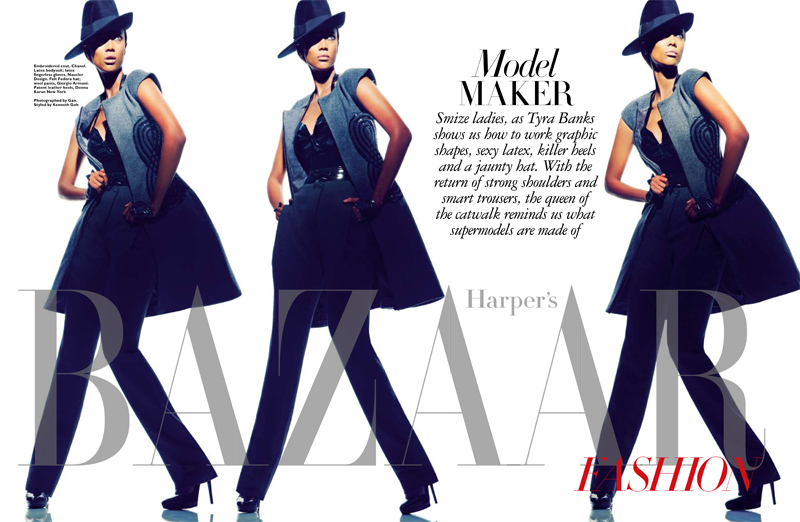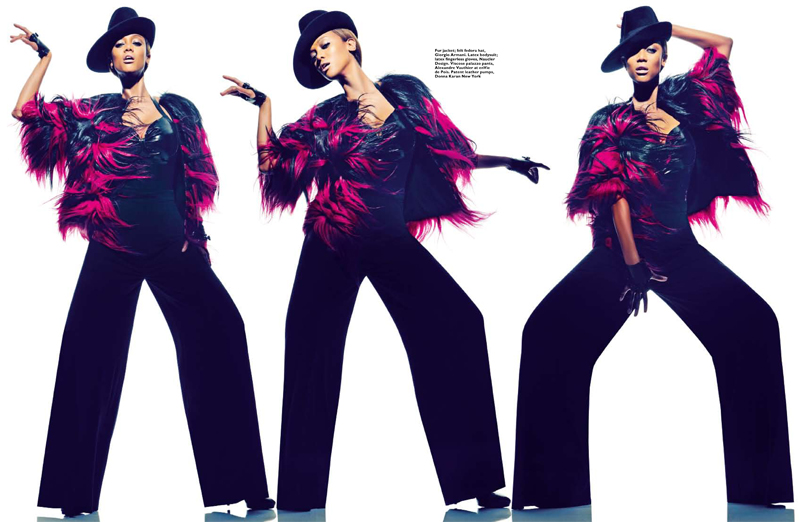 Photos courtesy of Harper's Bazaar
StyleBlazin' Brands
Stories We Like